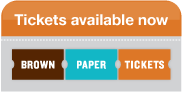 This historical fiction smashes the conventional
wisdom about "Shakespeare" and the "Virgin"
Queen and questions the violation of the most
basic human taboo.

The play shatters the notion of a grain dealer as
the Author by recreating the dynamic genius of
this playwright-poet Prince, the true
"Shakespeare."

Shakespeare's travels through Italy are surrealistically
juxtaposed against scenes of his life in England,
his plays, poetry, betrayal, murder, love, passion
and romance in a potpourri of fact, fiction and
fantasy.

The Bard meets his match when he encounters
the beautiful published poet, the most honored
Venetian courtesan, Veronica Franco.